San Vito Lo Capo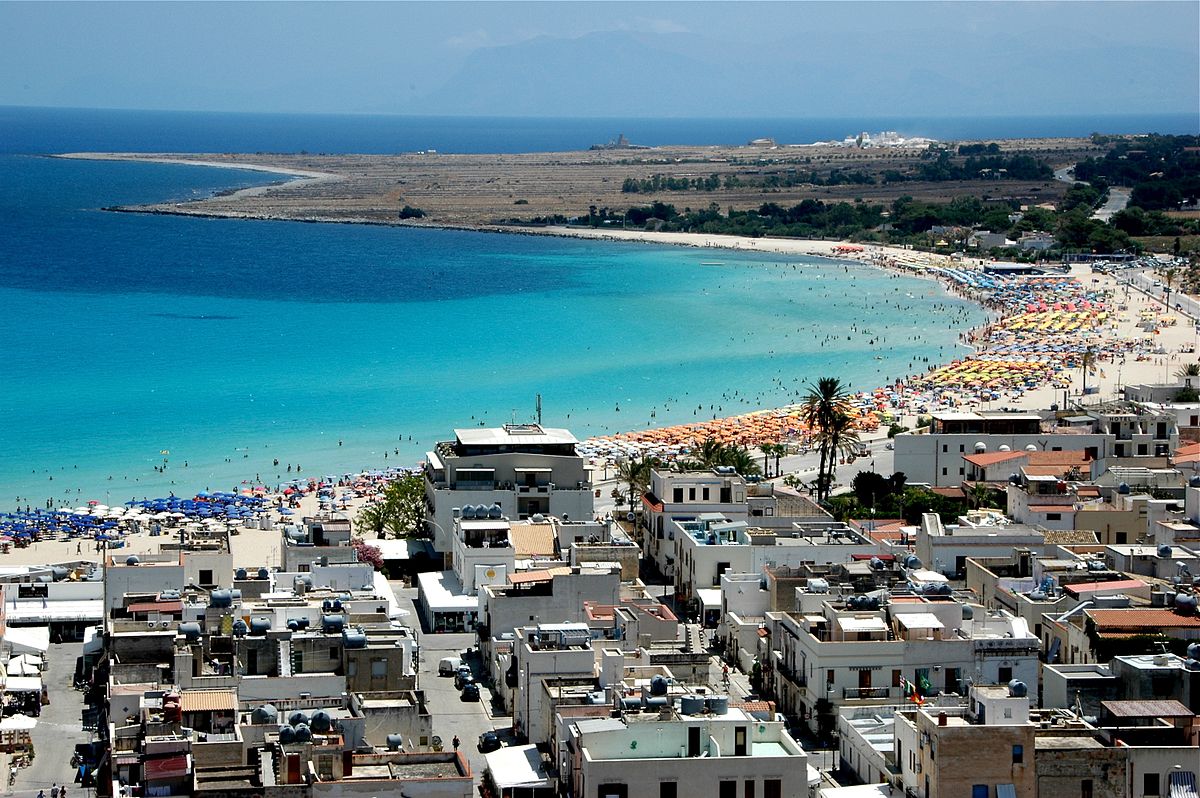 On the northwest coast of Sicily, huddled in the shelter of the bay between the Zingaro Nature Reserve to the west and Mount east Hood, lies San Vito Lo Capo, the Cous Cous cities, dish of peace and a symbol of integration between peoples and cultures different.
In this place, light, aromas and flavors mingle to produce a landscape with typically Mediterranean colors and waters: low white houses covered with bougainvillea and a white sand beach overlooking a turquoise sea and clear where you can see the backdrop, the guardian of ancient treasures, so much to do embarrass some of the best tropical beaches, in an ideal embrace, a kilometer long, toward the Mediterranean.
Color and ideas, including the almond and olive trees of Castelluzzo, sunsets of Makari, springs and caves, the beams and towers; but especially the scent of a rich and generous, that even at the table fails to be extraordinary, the kitchen San Vito, is an expression of a people of simple and real people.
Shining jewel and pride of a province, that of Trapani, waiting to be discovered, San Vito Lo Capo is an ancient fishing village that still retains strong Arabic influence.