Egadi Island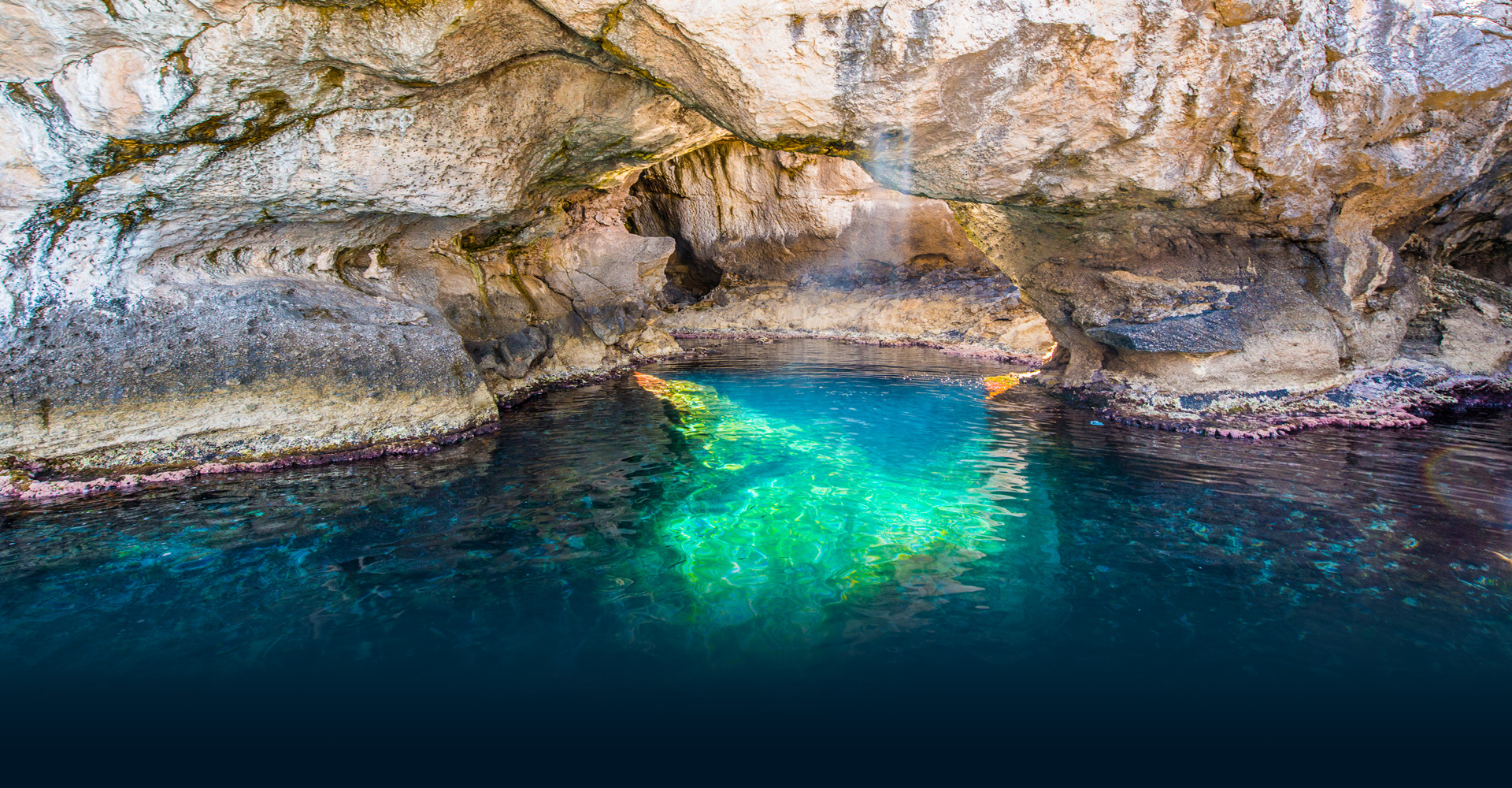 The sister islands of Favignana, Levanzo and Marettimo, they can see from Trapani and from all over the south coast. You get there in a few minutes from the port of Trapani, yet just visiting the Egadi you are away from everything, immersed in an uncontaminated environment of rare beauty.
Favignana, dominated by Mount St. Catherine, where every year in May we repeat the ancient ritual of fishing of tuna, with the kingship of Tonnara Florio, an important example of industrial archeology, but also the elegance and lightness typical of art nouveau Florio's Palace; with the clarity of its historic beach where you fought the naval battle of the Egadi in 241 BC between the Romans and Carthaginians; with the silence of its bays: Cala Rossa, Cala Azzurra, Grotta Perciata, Cala round; it amazes me with the colors of his campaign.
The extraction and use of tuff, sandstone of Favignana Stone, have decided the color of many nearby towns and wrote an important page in the island's economy.
In front of the north coast of Favignana emerges the island of Levanzo, the seabed rich in archaeological remains, whose ancient origin is discovered by visiting the Cave of the Genovese and observing the Neolithic paintings of 5,000 years ago.
Levanzo, the ancient Phorbantia, is the smallest of the three islands has high and steep coasts and reaches the maximum altitude of 280 meters, the tourist's eye is intact and beautiful, true unspoiled paradise for those who love the quiet tourism.
The port and the tiny town are placed in a natural cove, south of the island, where you dock plurigiornalmente both hydrofoil ferries, but the flow of tourists is not at all chaotic.
Even in Levanzo as to the other islands the fish "couscous" and "busiati", are part of the local gastronomy.
Nine miles west of Favignana, Marettimo is the farthest and the wildest of the three Egadi. With its beautiful caves and mountain paths, it offers visitors the opportunity to find themselves in perfect symbiosis with nature.
True paradise for divers, has waters rich in fauna and flora that have rightly deserved to be protected with the "Marine Nature Reserve Egadi". It is worthwhile to arrive in the middle of Monte Capraro where are the "Roman Holiday" fortress from Roman times.